We are CSS Colombia, sports advisors and consultants for those students-athletes wishing to study in the USA with the help of an athletic and academic scholarship. 
Our purpose is to guide the student throughout the whole university searching and selection process, to match them with the one that best suits their athletic skills and academic goals. 
Furthermore, we offer our knowledge and experience to help the student-athletes improve their athletic and sport skills by training with us.
Tell us what sport your practice and we will advise you on the opportunities that are there for you; soccer, volleyball, baseball, tennis, basketball, track and field, golf, swimming 
…and many more!
College Sports Specialists was founded because we are passionate about what we do and we fulfilled our dreams, now we want you to fulfill yours.
The purpose of CSS is to provide you with an specialized support and guidance that allows university coaches to see your full potential, thus resulting in an offer from a university that best suits your needs and wants.
We guide you throughout the process of shipping documentation and records.
We will work to sustain a constant, close, and honest communication that allows you to know the status of your process and the opportunities that arise for you.
We offer to help you improve your sports performance so the opportunities of an athletic scholarship become even greater.
Our experience and knowledge as student-athletes can help you clarify some doubts, motivate you to move forward, or even inspire you to look for new opportunities.
Transfer from Colombian to USA Universities
Sporting Events
Management
COaching for
sports coaches
Why study in the
United States?
In the US it is possible to combine top-level sports competition alongside a professional career.
Accredited international diploma.
Earn a professional degree with fluent English.
When sharing experiences with student from other parts of the world.
When learning about other cultures, resulting in your long-life development as a professional and as a person.
Juan Pablo Duque
Co-Founder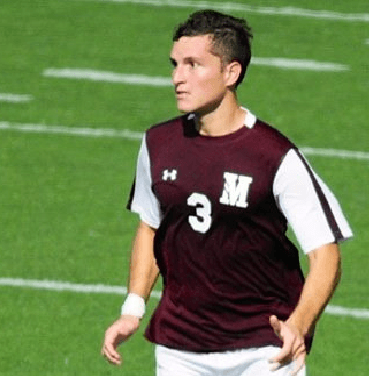 I'm from Cartagena, Colombia. My passion for sports began when I started playing baseball. I played for two different baseball clubs that participated in the State league (Liga de Bolivar) starting when I was 11 until I turned 16 years old. During this stage I began understanding the importance of commitment and discipline in sports.

Ever since I was a kid and during my school years, I played soccer but I just saw it as a hobby to be played with my friends and not as something serious I would like to dedicate my whole days. It was only until I turned 17 years old during my high school senior year that I decided to focus only on playing soccer.
Gabriela Walton Lecompte
Co-Founder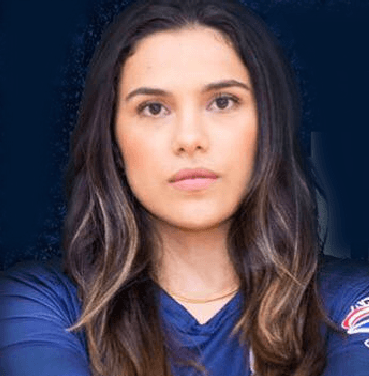 Hello Everyone! My name is Gabriela Walton, but for my friends it's just Gabi. I am from Cartagena, Colombia a city full of great athletes trying to go abroad an achieve their dreams. I was one of those.
For me, volleyball has been an important part in my life. I have achieved a perfect balance between school and volleyball. When I was 13 years old, I started to play volleyball in a high level. I was selected to play in all the categories of the State Team (Seleccion Bolivar). 
With a lot of effort and dedication we started to win medals until now. We are currently the actual National champions since 2012.
What are student-athletes saying?
Studying abroad is a tough experience but it's also good, you are able to overcome your fears and you also meet a lot of new people. It motivates you to be the best you can be and to be a better person
Studying in the US was an incredibly eye-opening experience for me. As a student-athlete I had access to state-of-the-art facilities and support for both my academic pursuits and my athletic goals. I have been able to implement the discipline and hard work I learned while on my team into my current professional life