College Sports Specialists - About Us
The purpose of CSS is to provide you with an specialized support and guidance that allows university coaches to see your full potential, thus resulting in an scholarship offer that best suits your needs and wants.
We guide you throughout the process of sending documentation and records.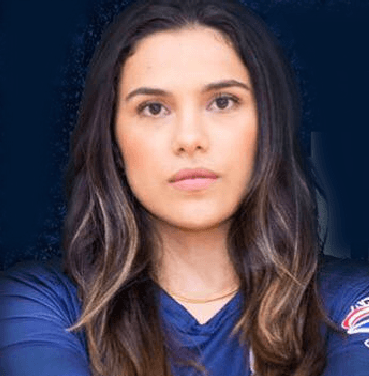 Hello Everyone! My name is Gabriela Walton, but for my friends it's just Gabi. I am from Cartagena, Colombia a city full of great athletes trying to go abroad an achieve their dreams. I was one of those.
For me, volleyball has been an important part in my life. I have achieved a perfect balance between school and volleyball. When I was 13 years old, I started to play volleyball at a high level. I was selected to play in all the categories of the State Team (Seleccion Bolivar). With a lot of effort and dedication we started to win medals until now. We are currently the actual National champions since 2012.
Being a volleyball player was not my entire dream, I wanted to be able to study and at the same time practice my sport. The way to achieve this dream was with a sport scholarship in the U.S. Achieving this took a lot of time. After two years of having started university in Colombia, I was able to transfer to Columbia College to start my dream. It wasn't easy because I didn't have the right person to guide me during this process.
The process took a little over two years. Based on my volleyball skills and my academic performance I had no idea how to find a university that would be the perfect fit for me. I spent a lot of time contacting different coaches around the country, I also had a hard time in the registration process, and the Visa application.
Without any help or advice from someone knowledgeable about the subject in Colombia, I lost a lot of time and energy.
This is why I believe in this initiative, I want to be that bridge of support between the student-athletes and American universities so they can achieve their dreams, just like I did.
Welcome to our website, I hope you like the services we provide!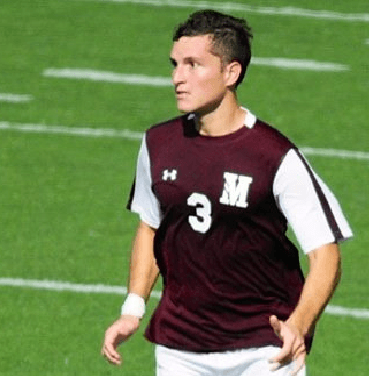 I'm from Cartagena, Colombia. My passion for sports began when I started playing baseball. I played for two different baseball clubs that participated in the State league (Liga de Bolivar) starting when I was 11 until I turned 16 years old. During this stage I began understanding the importance of commitment and discipline in sports.
Ever since I was a kid and during my school years, I played soccer but I just saw it as a hobby to be played with my friends and not as something serious I would like to dedicate my whole days. It was only until I turned 17 years old during my high school senior year that I decided to focus only on playing soccer. When I started, I realized the sacrifices, the hours of work and dedication I would have to put in to improve and perform at my best.
I participated in the State soccer league and National Tournaments with different clubs. During all these times I never let aside my school-work, focusing in performing and doing my best at school as well; this would prove to be very helpful in the future.
After graduating from high school and spending a whole year focused only on soccer, I realized it was time to study for a professional career. I didn't know how to take the next step, luckily after a lot of research an opportunity to study a professional career and at the same time compete in soccer at a US university came to me.
My athletic skills and academic performance allowed me to earn both athletic and academic scholarships in what would be the next 4 years of college life.
I began studying and competing at a Community College. Two years after that, I transferred to a NCAA division 2 university to finish up the 2 years of eligibility and professional career I had left. Destiny decided I spend only one year there because I ended up transferring again, this time to a NAIA university to finish my career and graduate there. During all these years I received many recognitions and awards for both my athletic and academic performance.
My experience in the US was unforgettable, it helped me grow as a professional, as an athlete and as a person. My purpose now is to help all those who wish to have similar opportunities and live similar experiences as I did.
Our experience could help you make a smarter college decision!
Advise and guide student-athletes searching for athletic and academic scholarship opportunities in US universities.
To establish ourselves as the leading company in the Colombian coast with the best services of advisement, guidance, and preparation of student-athletes seeking scholarship opportunities at US universities.